Home > Images Dated > 2005 > October

Images Dated 2005 October
Available as Framed Prints, Photos, Wall Art and Gift Items
Choose from 1 pictures in our Images Dated 2005 October collection for your Wall Art or Photo Gift. Popular choices include Framed Prints, Canvas Prints, Posters and Jigsaw Puzzles. All professionally made for quick delivery.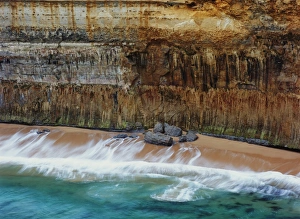 Featured October Print
Australia, Victoria, ocean waves and beach below cliff, elevated view
Near Twelve Apostles Sea Rocks along the Great Ocean Road
© This content is subject to copyright.
200254006 001, Beach, Cliff, Color Image, Day, Horizontal, Nature, No People, Outdoors, Photography, Rock Object, Scenics, Surf, Victoria Australia, Waters Edge