Home > Images Dated > 2009 > January > 10 Jan 2009


Pictures Dated 10th January 2009
Choose from 2 pictures in our Pictures Dated 10th January 2009 collection for your Wall Art or Photo Gift. Popular choices include Framed Prints, Canvas Prints, Posters and Jigsaw Puzzles. All professionally made for quick delivery.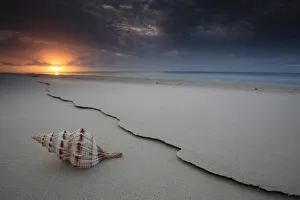 Featured 10 Jan 2009 Print
The Shell
This image was taken on the western side of Fraser Island - the largest Sandpit in the World. The sand here is very soft and boggy at some places no surprise I found this magic crack in the sand to compose this image.
© Visionandimagination.com
86859937, Animal Shell, Australia, Beach, Beauty In Nature, Cloud Sky, Dusk, Fraser Island, Horizontal, Idyllic, Nature, No People, Outdoors, Photography, Queensland, Sea, Seashell, Single Object, Tranquil Scene