Home > Images Dated > 2019 > February > 23 Feb 2019


Pictures Dated 23rd February 2019
Choose from 1 pictures in our Pictures Dated 23rd February 2019 collection for your Wall Art or Photo Gift. Popular choices include Framed Prints, Canvas Prints, Posters and Jigsaw Puzzles. All professionally made for quick delivery.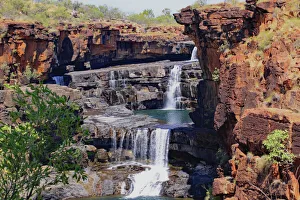 Featured 23 Feb 2019 Print
Mitchell Falls in the Kimberley Region of North-West Australia
Accessed via the remote. iconic Gibb River Road, Mitchell Falls, known as Punamii-unpuu to the Wunambal aboriginal people, is an impressive sight.
© Paul Coyne
1132470856, Landscape Scenery, Nature, No People, Scenics Nature, Travel Des