Beautiful Art from
Discover the Artistic Essence of Australia
30 Day Money Back Guarantee

Beautiful Art from
Discover the Artistic Essence of Australia
30 Day Money Back Guarantee

Beautiful Art from
Discover the Artistic Essence of Australia
30 Day Money Back Guarantee
SHOP FOR WALL ART & PHOTO GIFTS
Unveiling the Splendour of Australia through Exquisite Artwork
3
Printed and Shipped
Professionally printed for superior quality or your money back. Carefully packaged to arrive quickly and safely
workspace_premium
30 Day Money Back Guarantee
speed
Safe Shipping, Easy Returns
Get started by finding an image from our library
---
Discover the Artistic Essence of Australia
Welcome to Australian Views, your premier destination for exquisite, top-notch Art inspired by the captivating beauty of Australia. In collaboration with Getty Images®, the foremost global image company, we proudly present a curated collection of stunning Australian-themed artwork. Delve into our extensive library of captivating prints at Australian Views, which can be transformed into a diverse selection of premium, custom-designed wall art. From elegant posters and meticulously framed prints to magnificent canvas creations, and an array of enchanting photo gifts, including jigsaw puzzles. We offer an unparalleled range of high-quality options to suit every taste and space.
---
Prints and Photo Gifts plus a lot more
Turn your chosen image into high quality Wall Art, Homeware, Gifts, Accessories and Greetings Cards
---
See what's trending
Our customers love these pieces
---
Latest News from our Discover the Artistic Essence of Australia Collections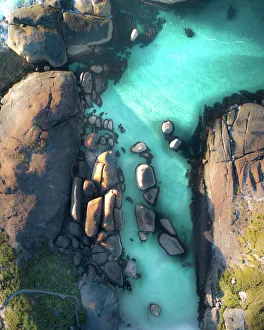 Do you want to treat yourself to some stunning, Australian-themed prints to decorate your home or office? Are you looking to buy an art lover a special gift? Not only do we have an extensive library of photos at Australian Views, but we can transform them into a range of high quality, custom-designed wall art, photo gifts and accessories such as posters, framed and canvas prints, jigsaw puzzles and more.